Sharing today from the True Woman Blog at Revive Our Hearts.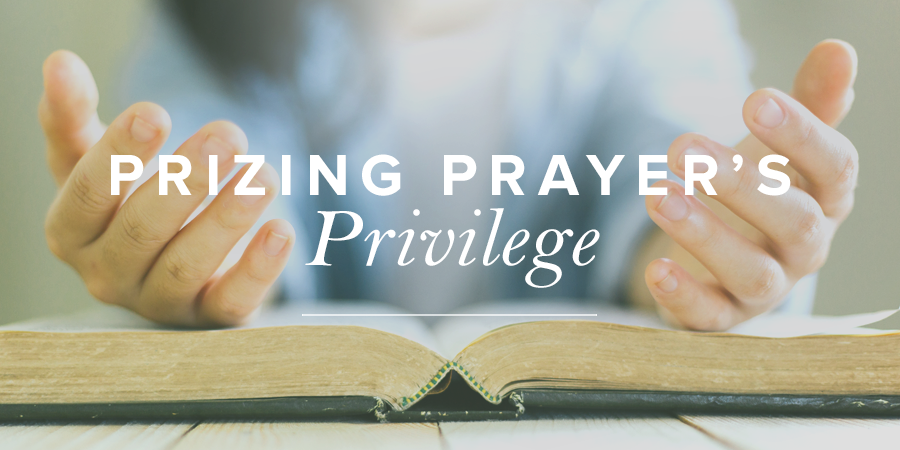 I recently finished an unhurried, two-year exploration of Psalm 119. It was not my intention to hang out in those pages for so long. I initially came to it looking for a good Scripture memory assignment for our family. I knew Psalm 119 contained verses about Scripture memory and Bible reading, and I thought it would be great for us to learn those verses together, in context.
Other than that, my thoughts on Psalm 119 were this: It's long. It's repetitive. It speaks in generalities and seems to say the same things over and over.
But the Word of God is active and alive. Once our family memorized the first sixteen verses by singing them together (one of my favorite memorization tools!), I realized that Psalm 119 was so much more than repetitious and the means to an end of Bible-reading discipline. This was a private conversation I was overhearing. The Psalmist (most scholars feel that the writer was David) was engaged with God in secret prayer, and I was listening in. I wanted to milk each word for the beauty it held.
Simple Prayer
Have you ever been in earshot of someone whose public praying drew you into communion with God, too? The way they approach Him, speaking statements of faith that are shaped by the Scriptures, and even the things they thank Him for and ask Him for demonstrate that this person is on speaking terms with God. I have. It's just one more beautiful way that God uses the Body to build up the faith of His people. I leave church reflecting on the prayer of a fellow saint as much as I do the sermon.
This experience is similar to what I discovered in Psalm 119. I see a man who knows how to be forthright about who he is without being self-righteous. He speaks of his great weakness, frailty, and life troubles without indulging in self-pity. He tells, without fear of disapproval, of his joys and sufferings. He lays every card on the table in complete honesty before God. He persistently asks for mercy for what should be the fear of every one of us—not to be left to himself. This man was keenly aware of the deceptive ways of his own heart.
I came to understand Psalm 119 as relentless, not repetitive. It is enduring and passionate in affirmations, resolutions, and simple requests to be delivered from the evil without and the evil within. The Psalmist wastes no words:
"I am yours; save me" (v. 94).

"Let your hand me ready to help me, for I have chosen your precepts" (v. 173).

"Plead my cause and redeem me; give me life according to your promise!" (v. 154).

"Look on my affliction and deliver me, for I do not forget your law" (v. 153).

"When will you comfort me?" (v. 82).

"How long must your servant endure" (v. 84).
This is prayer that nourishes faith and hope and strengthens the soul. This is prayer that changes how we process life. The Psalmist has a vivid sense of how God's good purposes work out, and he experiences hope and comfort alongside the painful realities of his life. Dozens of times he rejoices, delights, gives thanks, and sings praises. His pain drives him outward, hoping in God, rather than inward to despondency toward his circumstances.
When We Don't Want to Pray
At times, our minds are empty, our hearts are cold, and we do not want to pray. Our Bibles become routine, and we see nothing new there. The Psalmist also spoke about this in verse 18: "Open my eyes that I may behold wondrous things out of your law." He knew the temptation to become duty-driven only in prayer, as well as hooked on worldly distractions (v. 37). He recognizes that he is susceptible to focusing on the wrong things.