Sharing today from the July-August 2019 issue of Decision Magazine. This sermon was originally preached in 1956.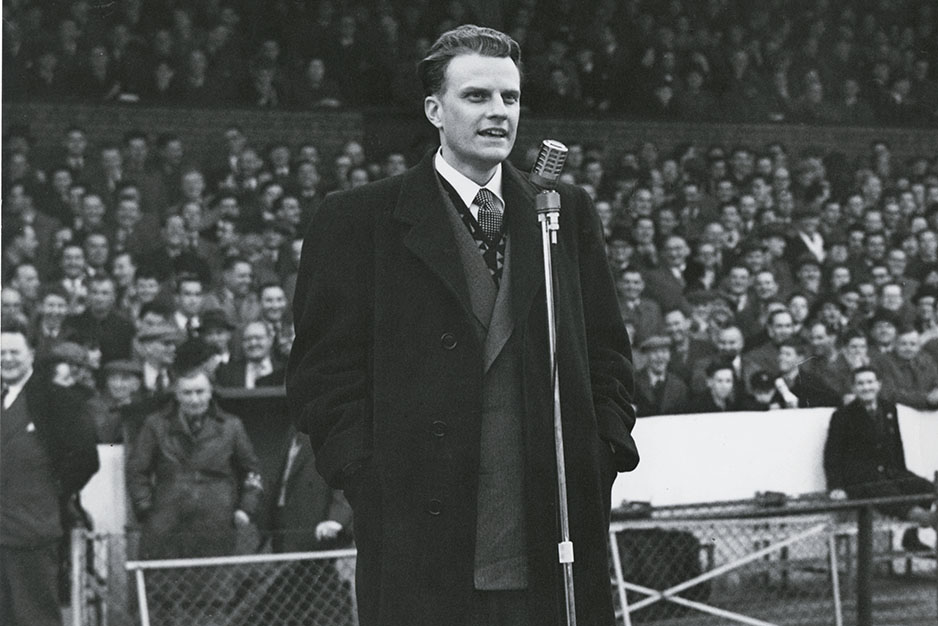 By Billy Graham
"Then I went down to the potter's house, and there he was, making something at the wheel. And the vessel that he made of clay was marred in the hand of the potter; so he made it again into another vessel, as it seemed good to the potter to make. … Look, as the clay is in the potter's hand, so are you in My hand" (Jeremiah 18:3-4, 6).
What an accurate portrayal of men and women this is! The Prophet Jeremiah portrays God as the divine Potter and a man or woman as the clay that the Master Artist seeks to make into a vessel of usefulness. But in the process, the vessel becomes marred—a flaw appears in the work—and tenderly the skilled Craftsman of life refashions it to His own liking.
Three ideas stand out boldly in this parable of the potter: made, marred and made again.
We humans, in our vaunted pride and self-styled wisdom, would claim that we are self-created. We would wrest ourselves from the skillful hands of the Potter, and cry, "I evolved, and I am the product of natural law; I am self-created!"
But the only true record and the only true evidence indicates that it was otherwise.
The Bible states that God said, "Let Us make man in Our image, according to Our likeness. … So God created man in His own image; in the image of God He created him. … Then God blessed them" (Genesis 1:26-28).
Notice, He did not make men and women haphazardly, but with an infinite plan and purpose. He made us in His own image and likeness: creatures with whom He could commune, companion and fellowship. You were made for God's fellowship, and to fulfill any other purpose is to fail to fulfill your destiny.
That heart of yours, despite its waywardness and evil, in its serious moments reaches out for the stars and cries out for fellowship with the infinite God. That mind of yours, so fraught with evil imaginations, sensual images and earthly aspirations, longs for communion and affinity with the divine Potter—God. That body of yours, tired of its labors and wanderings, aching with loneliness, hungers for companionship with the One for whom you were created.
Race, ethnic background and language make no difference—all hearts repeat the words of David: "My heart and my flesh cry out for the living God" (Psalm 84:2).
There are thousands of people who admit that they are unhappy. Economic security, recreation, pleasure and a good community in which to live have not brought them the peace and happiness they expected. The reason is that we were created in the image of God, and we can find no complete rest, happiness, joy and peace until we come back to God.
You were not only made for a purpose, you were made with a will of your own. This will of yours is capable of obeying or disobeying, of choosing life or death, darkness or light, Heaven or hell, sin or the Savior.
If there is no will, there can be no true love. God wanted us to love Him willingly, with a free heart, by choice. This was a calculated risk on God's part, but it was the only way true love and fellowship could be achieved.